redgreentree Named as 1 of 4 Canadian Tech Innovators Worth Celebrating for Canada 150
redgreentree was honored this week to be included in the WhatsYourTech.ca article "4 Canadian Tech Innovations Worth Celebrating for Canada 150".
Canada has long been a hotbed for technological innovation. In the technology space alone, Canada is responsible for the BlackBerry, the telephone, the walkie-talkie, IMAX, the cardiac pacemaker, and alkaline batteries, among other highly influential products.
And innovation north of the border shows no sign of slowing down, with cities like Ottawa, Waterloo, and Toronto in Ontario; Montreal in QC; and Calgary and Edmonton, AB being considered "tech hubs" within the country.
Canadian tech innovations have done everything from help foster growth in areas like mobile payments and education. And they often times come in the form of productivity and utility apps. Here are some interesting ones.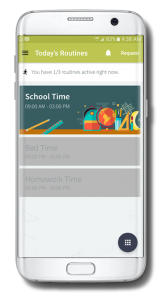 Redgreentree App
Developed in Toronto, this app helps parents limit their kids usage of smartphones and tablets. Using the dashboard, mom and dad can block certain apps, or Internet access altogether, either manually or based on a schedule. So, for example, they could block access to the Internet for the few hours after school deemed "homework time," or during dinner. It's an app that Canadians can be proud of bringing to light. And there's potential for the app to be used in classrooms in addition to homes, so teachers can ensure that kids aren't surfing the 'Net or communicating via social media during class time. Available for Android devices, it's $2.49 on a monthly plan. Bi-yearly and annual plans are also available at a discounted price.
WhatsYourTech.ca is an exciting, independent collection of grass-roots technology blogs by Canadians for Canadians. They provide news, reviews and features by some of Canada's best tech writers, run regular contests for the hottest new products, and keep our readers current with the latest tech news with our monthly newsletters.
—– 
A Snippet About redgreentree Parental Controls
We are at the forefront of the digital parenting and parental controls industry. We take pride in providing you with the latest news, original content and quality tools. Our app "redgreentree Parental Control", is available on the Google PlayStore.
Our app allows parents to non-intrusively combat device misuse and overuse, transforming their child's smartphones and tablets into purpose driven tools via our scheduled based app blocking technology. Allow only the apps your child needs during school hours while blocking those that distract. The ability to focus on the task at hand is only a click away.
Give us a try, the first 14 days are free, a 1-year subscription is 19.99, and we donate 50% of net subscriptions to charities that benefit the physical and mental well-being of children and teens.
#SocialEntrepreneurship #DigitalParenting #redgreentree #ParentalControls
If you like what we are doing and how we are doing it, please spread the word.
Thanks,
The redgreentree team